The LAG volunteer swore to serve Lithuania
09-10-2020, News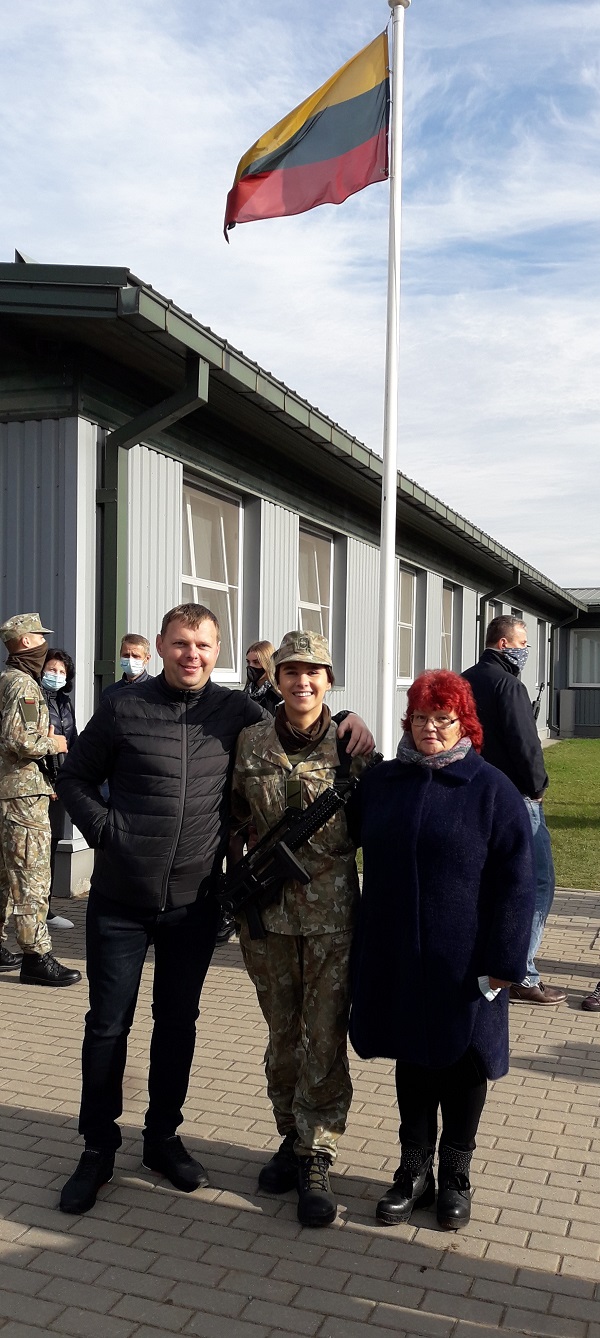 Martyna Povilavičiūtė, a volunteer of the Rokiškis District Local Action Group, on October 9. together with 160 soldiers at the General Adolfas Ramanauskas Combat Training Center of the Lithuanian Armed Forces, he swore to serve the Republic of Lithuania faithfully, without sparing strength and life to defend the Lithuanian state, its freedom and independence.
In the photo the junior queue Martyna of the Lithuanian Army with grandmother Brone and uncle Vytauru. Photo by R.Stankevičiūtė-Vilimienė.
Read more